Back in Denmark
When we have a trip to Denmark on the calendar, I get soooo excited! If you had told me a few years ago, that I'd be married to a Danish guy, traveling to Denmark multiple times a year, with our toddler (!!), I would've thought you were talking about someone else's life. It's so surreal how quickly life shifts, and here we are! And I love it! Now, don't get me wrong, traveling with a toddler is tough, and our girl threw plenty of curve balls at us. And let me tell you, you haven't lived until your kid has a meltdown on an 8 hour flight!
With every trip that we have planned, I get more and more excited. I am a creature of habit, and I love to revisit our favorite spots, like my fave little coffee place, or doing a day trip to Helsingør. I even love going to the lounge in the Copenhagen airport! Btw, the Copenhagen airport is so damn nice, that I actually want to get there with plenty of time to hang out. Did I mention the lounge has unlimited wine? Yeah, that too.
I also, of course, look so forward to seeing new things and trying new places. We checked out the Copenhagen Zoo, went to an awesome restaurant in the city for date night, and took some scenic coastal drives (one of my favorite pastimes).
As always, my favorite part of the trip is getting to spend quality time with family! Staying in the cozy beach house, having backyard BBQs, and eating the best/simplest meals. My heart is always so full, and I am always so sad to leave. Sigh.
So, here is a photo diary of some of the highlights of our trip!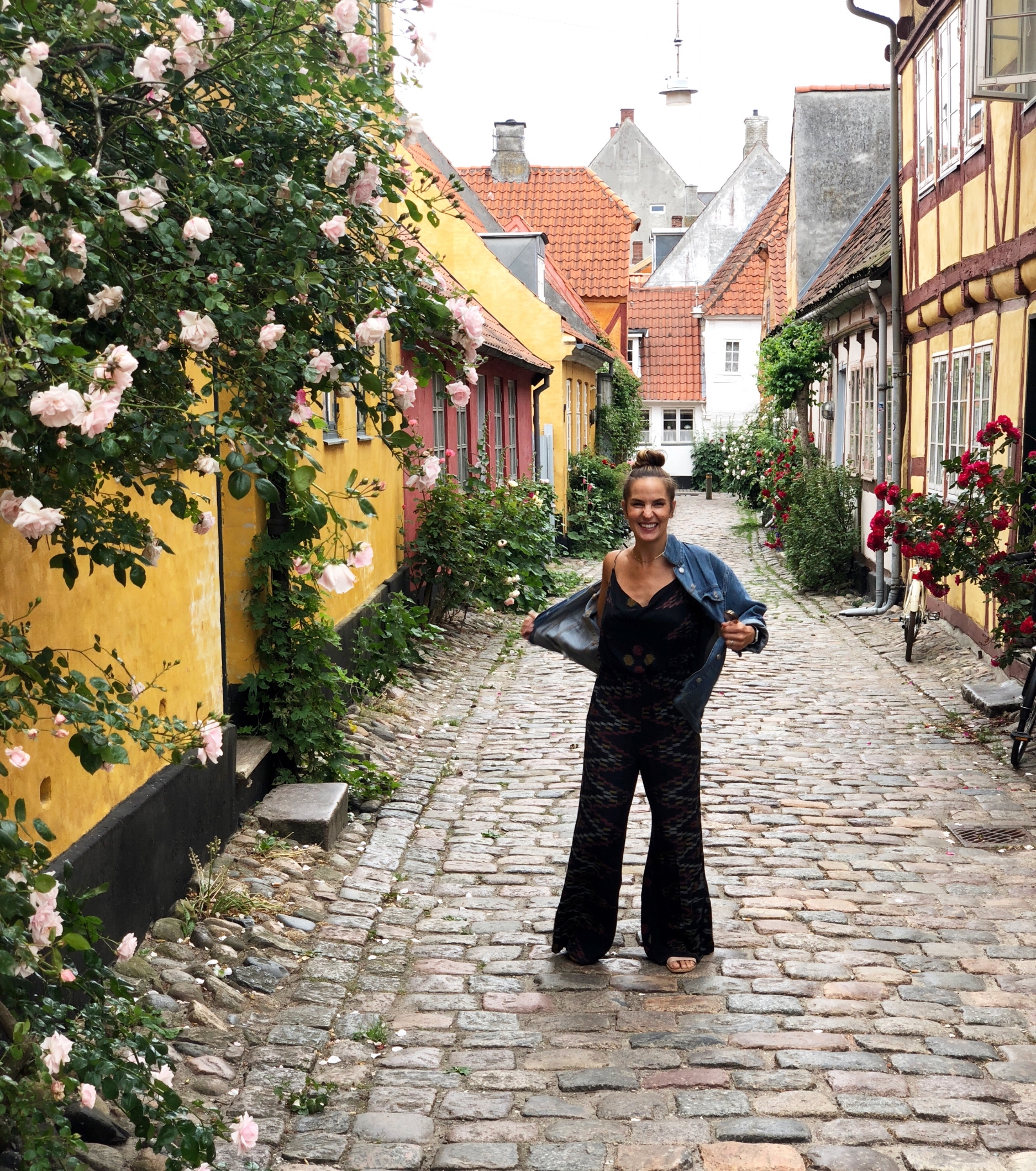 Helsingør is becoming one of my favorite places to revisit in DK. It's a charming waterside town with a series of shopping streets, and every turned corner revealing another perfect photo op. It's full of history and has "Danish" written all over it (figuratively). We walked, we shopped, we ate, and I was left with a happy belly and happy heart. Oli loved walking the cobble stone streets and taking in the various sights, saying "Hiieeeee" to just about everyone! I seized the moment and ordered a salad with Danish shrimp, which I am so happy to say was the best decision ever! I eat a plant based diet, but occasionally, I'll have something if I'm really feeling it. Life is for the living! I heart Helsingør!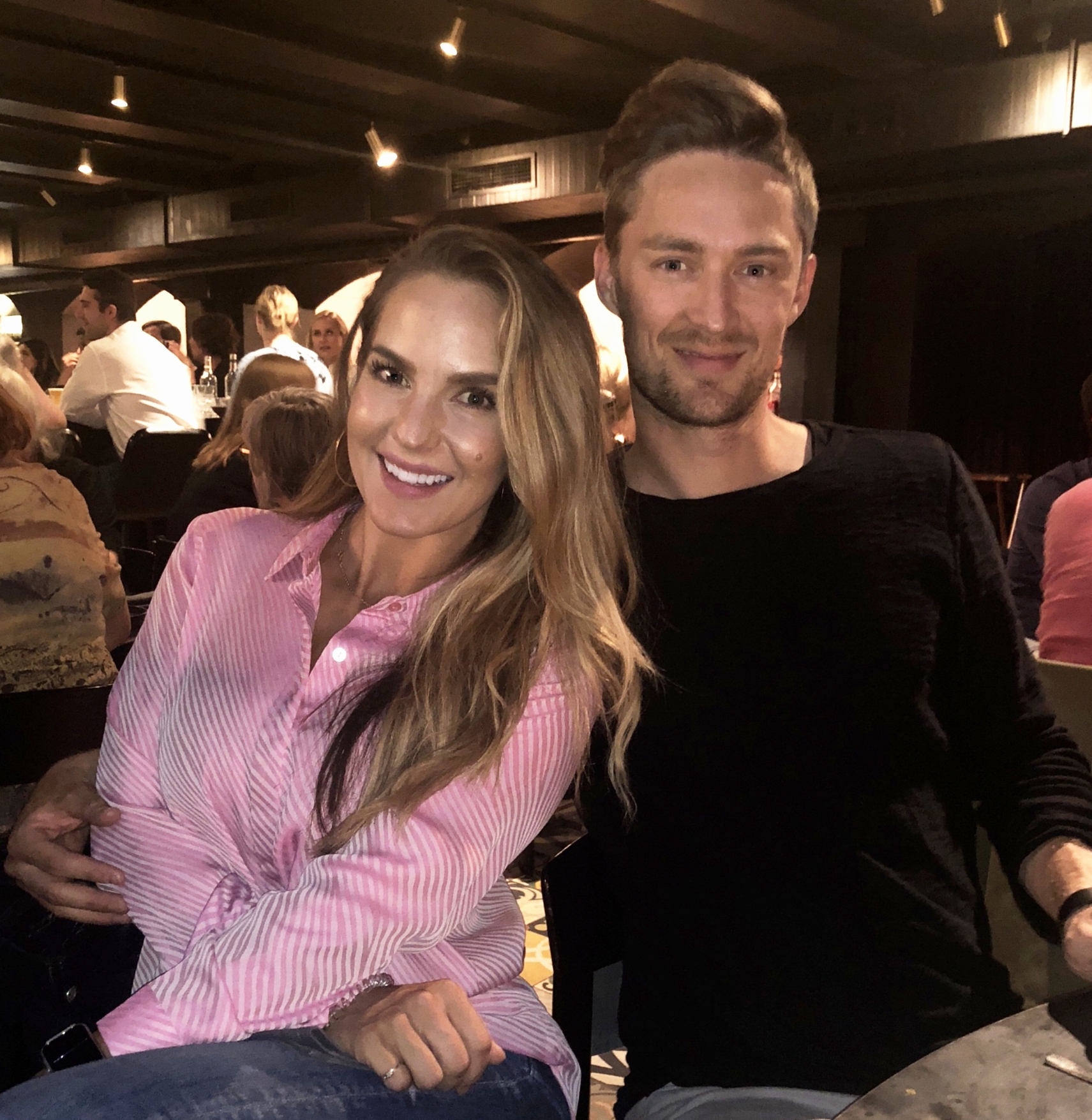 For all the trips to Denmark that I'm wracking up, you'd think I'd know more about the city scene of where to eat and what to do! The truth is, we spend so much (amazing) time at home with family, that I still have so much to learn about the cool, hip happenings of the heart of the city. So, we carved out some time to get out (baby free!) with a group of friends for an awesome dinner at Llama. It's a Peruvian restaurant, and it is AWESOME. There were eight of us at the table, each with our own dietary needs/wants, and they happily catered to everyone! We had a tasting menu, and they made mine completely vegan, and it was sooooo good. And the cocktails! They were too good, if you catch my drift. I was feeling myself in pink, and after a couple drinks, couldn't help but snap a bathroom selfie. I mean, who do you think I am?! This isn't even all the food I ate, but I am including the best ice cream sandwich I've ever had in my life (vegan or not). The creamiest ice cream, sandwiched between a thin pie crust, and topped with freeze dried tropical fruit. Even the non vegans at the table were jealous of my delectable dessert!
Even in America, "Hygge" has become a buzz word. Although most Americans pronounce it incorrectly (not shocking, cause Danish is HARD y'all!), it's showing up everywhere in best selling books, on TV, and even in Broadway shows (Frozen!)! In Denmark, hygge comes so naturally, and it's all about having exactly what you need and want, but in the simplest of ways. Fresh, perfect produce is hygge. A dip in the ocean with family is hygge. A hug from Farmor (Grandma), a backyard BBQ, a cappuccino, is hygge. Here are some of my favorite hygge moments...
I couldn't finish this post without sharing the my girl in her truest spirit. At not even 2, she's New Yorker and a world traveler, but to us, she's so much more. She's a spunky, spirited, joyful, loving, willful, independent, hilarious, strong & smart little lady. Here she is in all her glory, living her best toddler life!